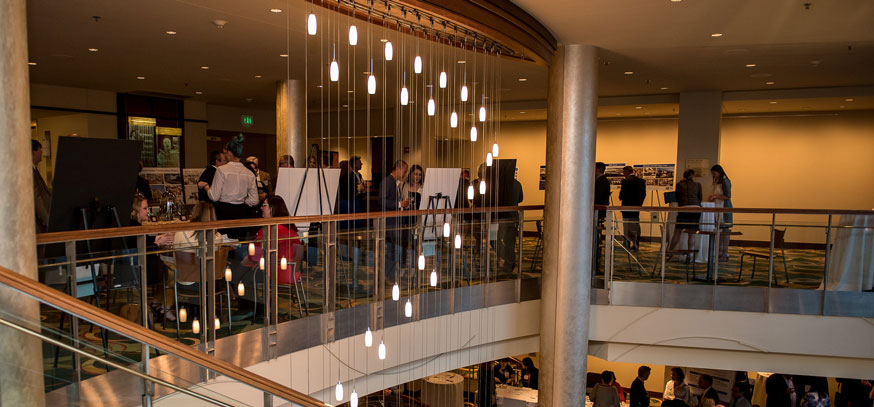 AWARD NOMINATION FORM SUBMISSION QUESTIONS
 
Q: Do I need to log-in to submit a nomination?
A: No, a log-in is not required to nominate but is required to register to attend.
 
Q: May I start a nomination now and complete it later?
A: No, you may preview the form in its entirety, but please gather all required info to be submitted at once.
 
Q: What types of files can I upload?
A: You may upload pdf, doc & docx files. Note: Project submission size now updated to 25MB. Maximum upload of 25MB TOTAL. Exceeding this limit may result in submission errors.
 
Q: How do I confirm that my nomination was received?
A: You will receive an email confirmation upon successful submission.
 
Q: May I submit multiple projects for nomination?
A: You may submit as many project nominations as you'd like! Important Notes:
Submit one project per nomination form.

Each project nomination (in one category) is $275 for CREW members, $325 for nonmembers.

Submit the same project to multiple award categories for an additional $150 per category added.
 
Q: How do I make changes to a nomination I already submitted?
A: Email contactct@crewct.org to request changes.
 
Q: How do I delete a nomination I already submitted?
A: Email contactct@crewct.org to confirm that the nomination will not be considered for final selection. Note: Nomination fees are not refundable.
 
CONNECTICUT REAL ESTATE AWARDS
 
Q: Do you have to be a member of CREW CT - The Real Estate Exchange to submit an Award nomination?
A: No. Anyone is welcome to nominate a project for our Annual Awards.
 
Q: Who judges the nominations?
A: Submissions will be presented to an independent judging panel.
 
Q: When will I find out if my project was selected for an Award?
A: All finalists will be notified prior to the event. However, just like the Academy Awards, the actual winners will be announced "live" at the Awards Ceremony. All projects will be given recognition in the program and during the evening.
 
Q: Does an Award Submitter need to register to attend the event? 
A: One complimentary registration to the Awards Showcase is provided for each award nomination submitted. If attendee info is not provided during nomination, the attendee should register via General Registration.